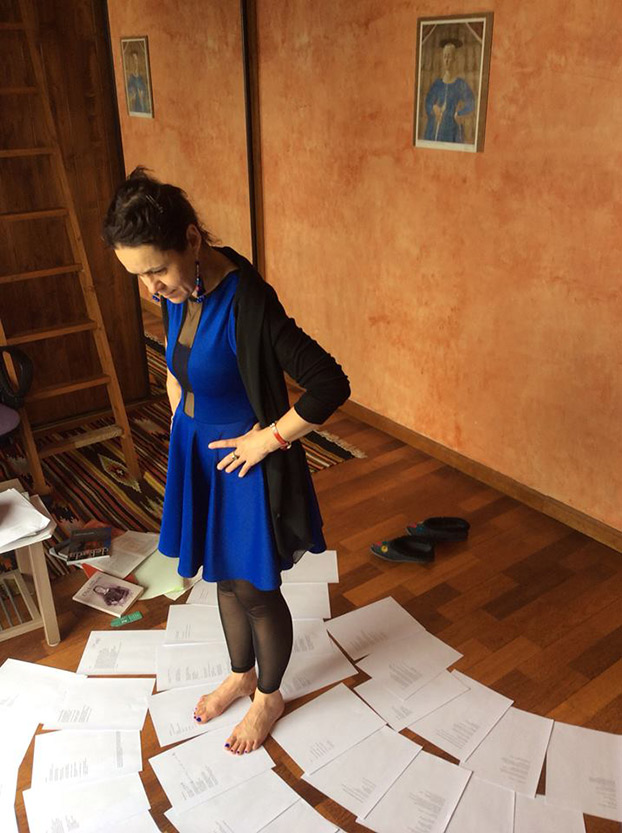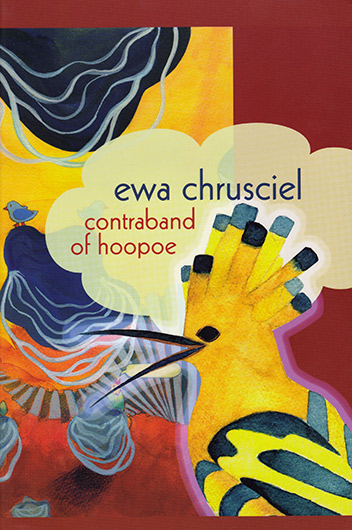 "Following up on the strong promise of STRATA, Ewa Chrusciel returns with an impressive new volume that confirms her place as one of the most compelling and intellectually stimulating new poets."
— Kazim Ali
More >>





"The book is written by an immigrant, and that immigrant is the human being. All is a source of wonder and horror to this species. It is looking everywhere for clues as to what borders are--what they are for, what happens when one breaches them, who does one become when one adopts the mannerisms, the habits, the intelligence of one's hosts. What is the host.
"
— Jorie Graham
More >>
But,among us there is a hoopoe
who dictates his letters to the
Mahmoud Darwish, "The Hoopoe"
Readings:
2022: Upcoming & Recent

AWP with
Karen Kovacik,
Vievee Francis,
Maudelle Driskell


2021

Bookstock
Cleopatra Mathis, Ewa Chrusciel
(Virtual Bookstock April 2021)


2020

Antidote Books
Vermont


2019
Poets House, NYC
NH Humanities
Gala Dinner
La Traccia High School
Calcinate BG,Italy
Genova Festival of Poetry
Genova, Italy
Colibri Bookstore
Milan, Italy
Colleferro
Rome, Italy
Enoteca Letteraria
Rome, Italy
Center for Contemporary Poetry
Bologna University
Bologna, Italy
Festival of Social Literature
Florence, Italy
Literary Coffee House
Le Murate, Florence, Italy
2018

Poets House
NYC
Omnidawn Reading

Proctor Academy
Andover, NH

St Paul's Academy
Concord, NH

Harvard University
School of Divinity

MIT/Boston Opera

University of Cairo

Jerusalem, Israel


2017

St. Johnsbury Athenaeum
St. Johnsbury, VT

Norwich Bookstore
Norwich, VT

Water Street Bookstore
Portsmouth, NH

Moe's Bookstore
Berkeley, CA


2016

Poet's House
NYC

Marine Poetry Center
San Rafael, CA

Kraków
Miłosz Festival

The Creative Writing Conference
Dom Literatury, Łódź

Biblioteka Norwida
[Norwid's Library]
Zielona Góra

SPP
(Association of Polish Poets)
Kraków, Grodzka St. 9

Brooklyn Rail
Reading with Karen Kovacik

Woodstock Library
Reading with Carol Westberg
Woodstock, VT


Prayer, Contraband of Hoopoe
I take a hoopoe, Contraband of Hoopoe, Omnidawn