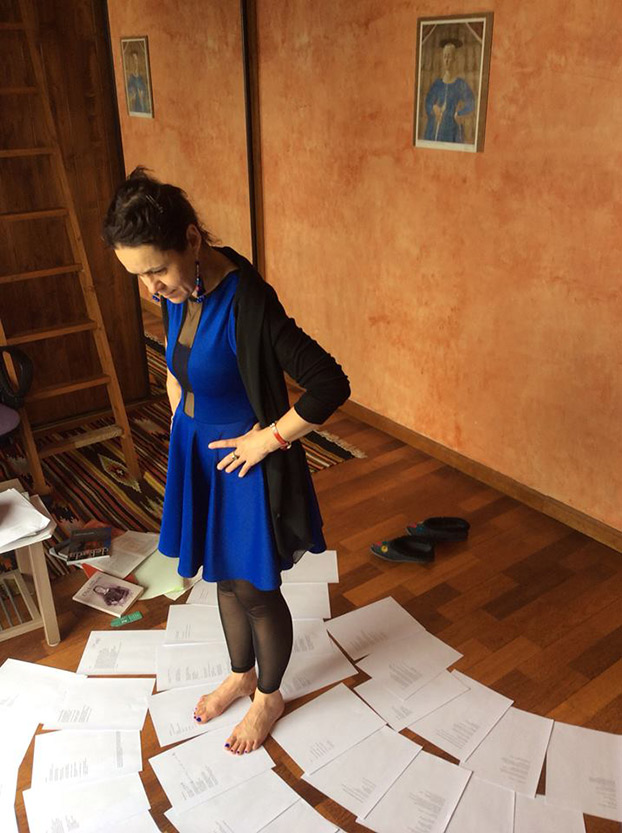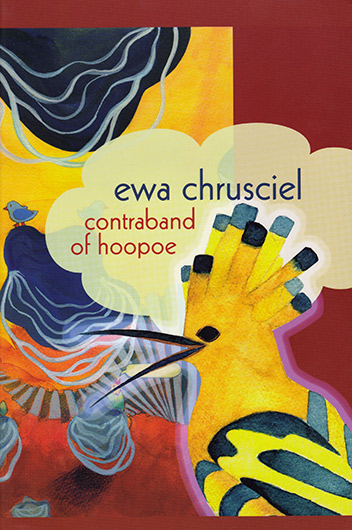 "Following up on the strong promise of STRATA, Ewa Chrusciel returns with an impressive new volume that confirms her place as one of the most compelling and intellectually stimulating new poets."
— Kazim Ali
More >>





"The book is written by an immigrant, and that immigrant is the human being. All is a source of wonder and horror to this species. It is looking everywhere for clues as to what borders are--what they are for, what happens when one breaches them, who does one become when one adopts the mannerisms, the habits, the intelligence of one's hosts. What is the host.
"
— Jorie Graham
More >>
But, among us there is a hoopoe
who dictates his letters to the
olive tree of exile.
Mahmoud Darwish, "The Hoopoe"
Upcoming
Readings:
January 2016

Woodstock Library, VT
January 23, 2016
reading with Carol Westberg

March 2016

Brooklyn Rail
March 24, 2016
reading with Karen Kovacik
June 2016

Kraków
Miłosz Festival
June 16, 2016

The Creative Writing Conference
Dom Literatury, Łódź
June 18, 2016

Biblioteka Norwida
[Norwid's Library]
Zielona Góra
June 19, 2016

SPP
(Association of Polish Poets)
Kraków, Grodzka St. 9
June 30, 2016


October 2016

Marine Poetry Center
San Rafael, CA
October 20, 2016


November 2016

Poet's House
NYC
November 4, 2016

April 2017

St. Johnsbury Athenaeum
April 26, 2017

November 2017
Berl's Bookshop
Brooklyn, NY
November 2, 2017 | 7:00-10:00 p.m.
Poets House
New York, NY
November 3, 2017 | 6:00-9:00 p.m.

Wilmot Public Library
Wilmot, NH
November 9, 2017 | 7:00 p.m.
Cambridge Public Library
Lecture Hall
449 Broadway Street
Cambridge, MA
November 16, 2017 | 6:30 p.m.


January 2018

Schutz American School
Alexandria, Egypt
January 9, 2018